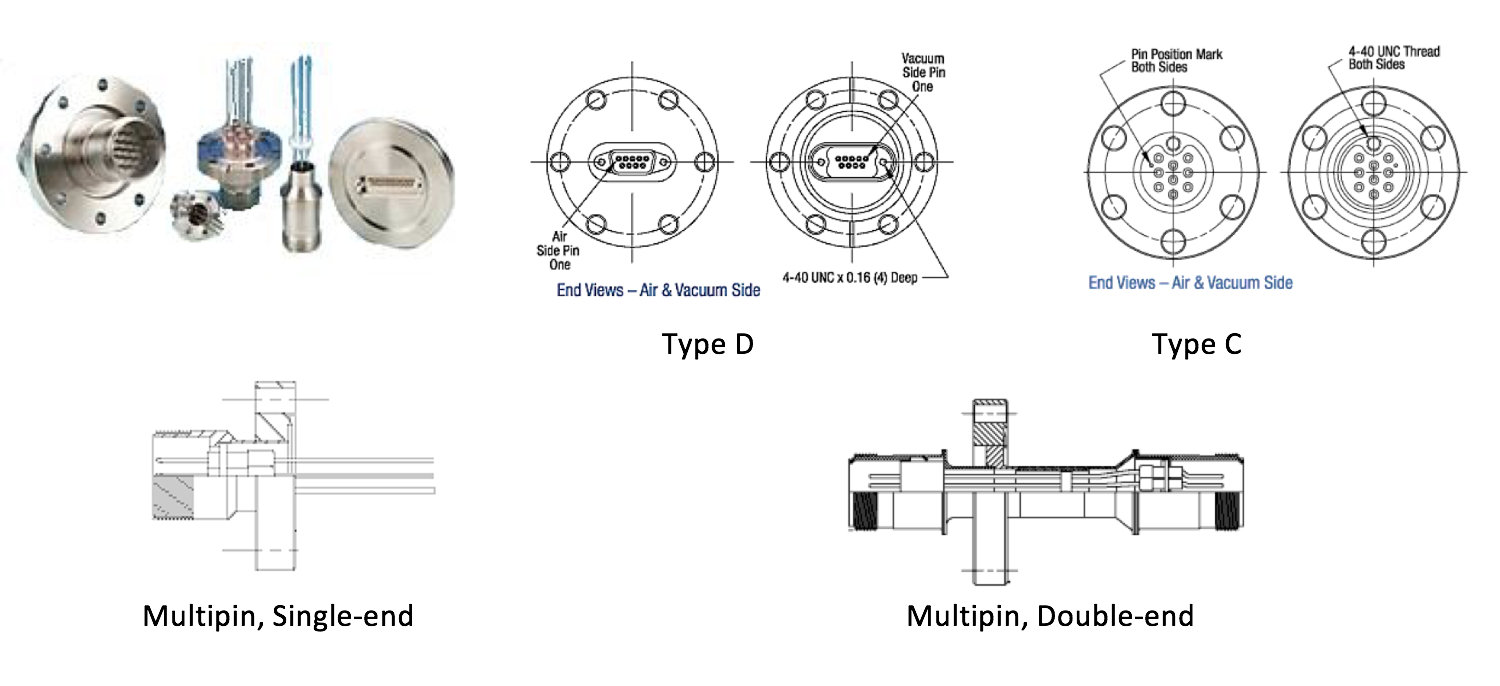 Multipin FT is commonly used for transmission of electrical signals and/or low power applications. They are sometimes referred to as Instrumentation FT as in surface analysis, electron microscopy and process control.
Multi-pin FT, not coaxially shielded, are used for low impedance source where induced noise is less significant.
Product Series:
Type C     Gold plated 9 pin, is used where space is at a premiun.
Type D     Gold plated 9,15,25,50 pin; meet MIL-C-24308 specification
Multipin  Gold plated 4 to 35 pins.  Thread connector meets MIL-C-5015
Available in CF or KF flanges
Atmosphere connector is supplied (require customer wiring).
Vacuum connector is purchased separately.
Volt-Amp / Pin
Pin mat'l
# of Pin
Type C
up to 300 V,    <10 amp
Be-Cu
9
Type D
up to 500 V,  < 10 amp
Be-Cu
9,15,25,50
Multipin
up to 700 V,    <10 amp
Alumel
4 to 35
Bake temperature:   CF:  450 C.    KF:  150 C.    Connector:  65 C
Please submit an inquiry. Drawings and specification available upon request.