3 piece structure, BV Series
Material: SS316
Available in manual or pneumatic version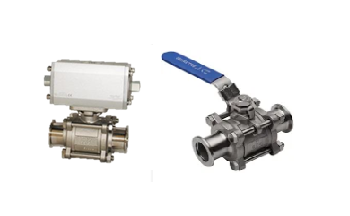 Application
Ball Valve is ideal for isolating reactor, trap and scrubber on thin-film coating tool for harsh and corrosive environment. Commonly used on MOCVD & CVD equipment down stream from process chamber or mechanical pump.
Ball Valve has less wetted surface than Poppet Valve. Wiping action of the Teflon across the ball reduces particulate buildup, making this valve robust in particulate rich effluent streams.
Body, stem, ball and end caps are made of 316L stainless steel. Fluoroelastomers are used to seal the stem from atmosphere. PTFE (Teflon) seals around the ball to isolate processes. Blow-out proof stem, full bore with internal surface of Ra < 0.4 give the valve extended life.
Features
Vacuum rating of 1×10-8 torr
Bakeable to 150oC (200oC intermittent)
Manufactured from 316L stainless steel
Particle resistant ball/seat design lengthens mean time to repair
High conductance; straight through flow
Service valve without removal from the system
"Fail Safe" air-to-open, spring-to-close available
80-120 psig operating air pressure
Available connection : Weld Tube, KF, ISO
Pneumatic, BVP

Pneumatic Ball Valve, single Acting (Fail Safe)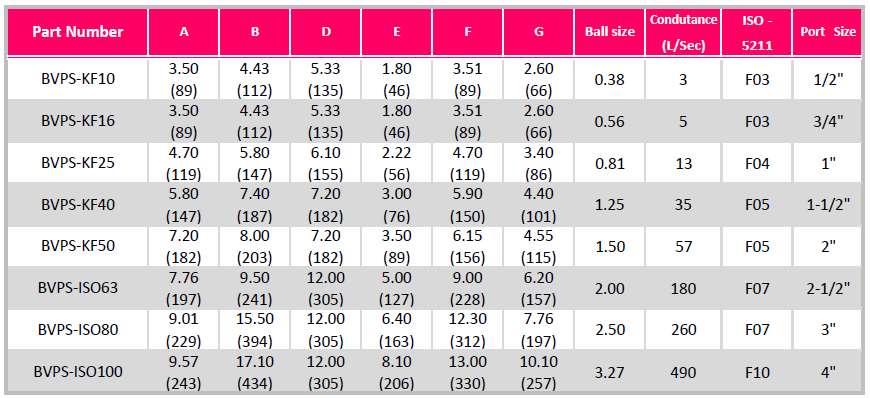 Pneumatic Ball Valve, double acting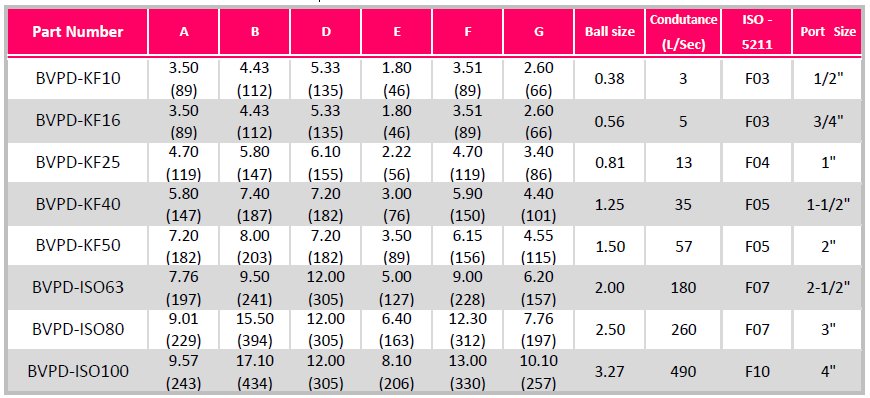 Manual, BVM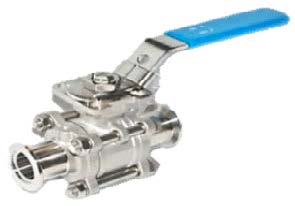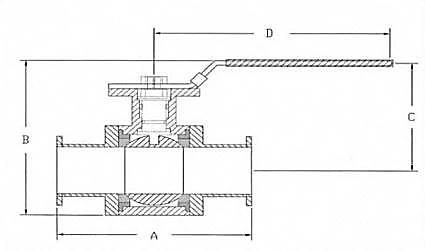 Manual Ball Valve