PVD, Multi-chamber System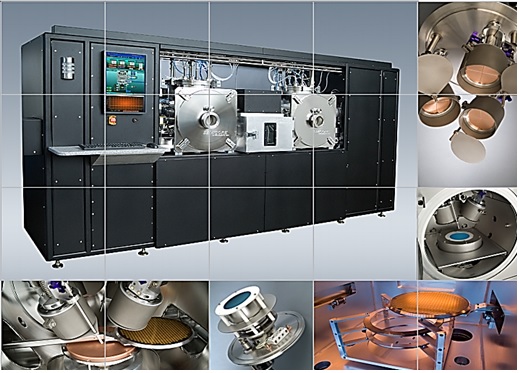 Modular design to suit a variety of applications
R&D or small batch production, up to three process chambers
Load lock for substrates up to 200mm
Integrated computer control with recipe, tolerance checking, and data logging
Rotating substrate can be heated, cooled, or biased
Ion source pre-clean for assisted deposition
Crystal monitoring or Optical monitoring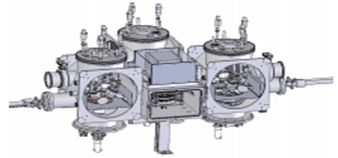 PVD, All-In-One
Combination Sputter/ Evaporation
Industry's first cost effective "Open Platform" design
For R&D and small production
Uses Confocal technique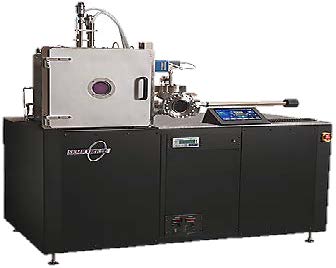 Confocal sputtering is the technique of arranging magnetrons within a vacuum chamber in such a way that multiple materials can be applied onto the substrate without breaking vacuum. Confocal sputtering also allows the user to co-sputter, or to create a film of two or more materials at once. This method is popular for research and development tools and for small scale batch productions.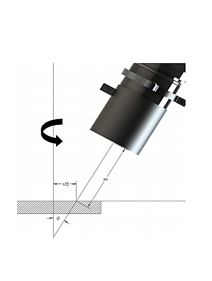 Features and Benefits:
Graphic user interface, recipe, data logging, and remote diagnostics
In-Situ monitoring (RGA, Crystal, and Optical monitoring)
Single, multiple, or planetary substrate fixture
Rotating substrate can be heated, cooled, or biased
Ion source pre-clean or assisted deposition
Load lock or glove box integration
Uses Confocal technique allows serial or co-sputtering
Unlike conventional methods, smaller targets can be used for same uniformity or deposit rate
Up to 4 magnetron can be used
PVD, Linear Magnetron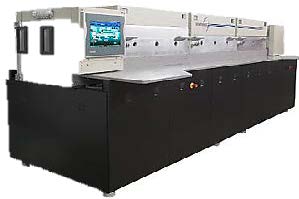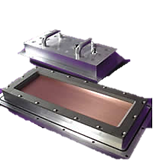 Encapsulated NdFeB rare earth magnets and water flow
DC, RF magnetron and microwave power compatability
Movable trolley carries 12″x12″ substrate holder
Samples loading concurrent with processing
Linear cathodes are available in target width from 1.5″ to 10″ and length up to 8′
Target Material

We supply the most commonly requested target shapes: round, rectangular, ring, ConMag, Quantum, S-Gun, as well as more conventional sizes. If you do not find the shape you need, we can custom a sputter target for you with any materials and purities we carry.