Ceramic Break is an electrical insulator.   Metal ends to provide a means of attaching to a vacuum chamber.
Voltage rating:   between 3kV to 40kV.
Tube size:   from 3/4″ to 1 1/2″ ID.   However, up to 8″ diameter can be accommodated.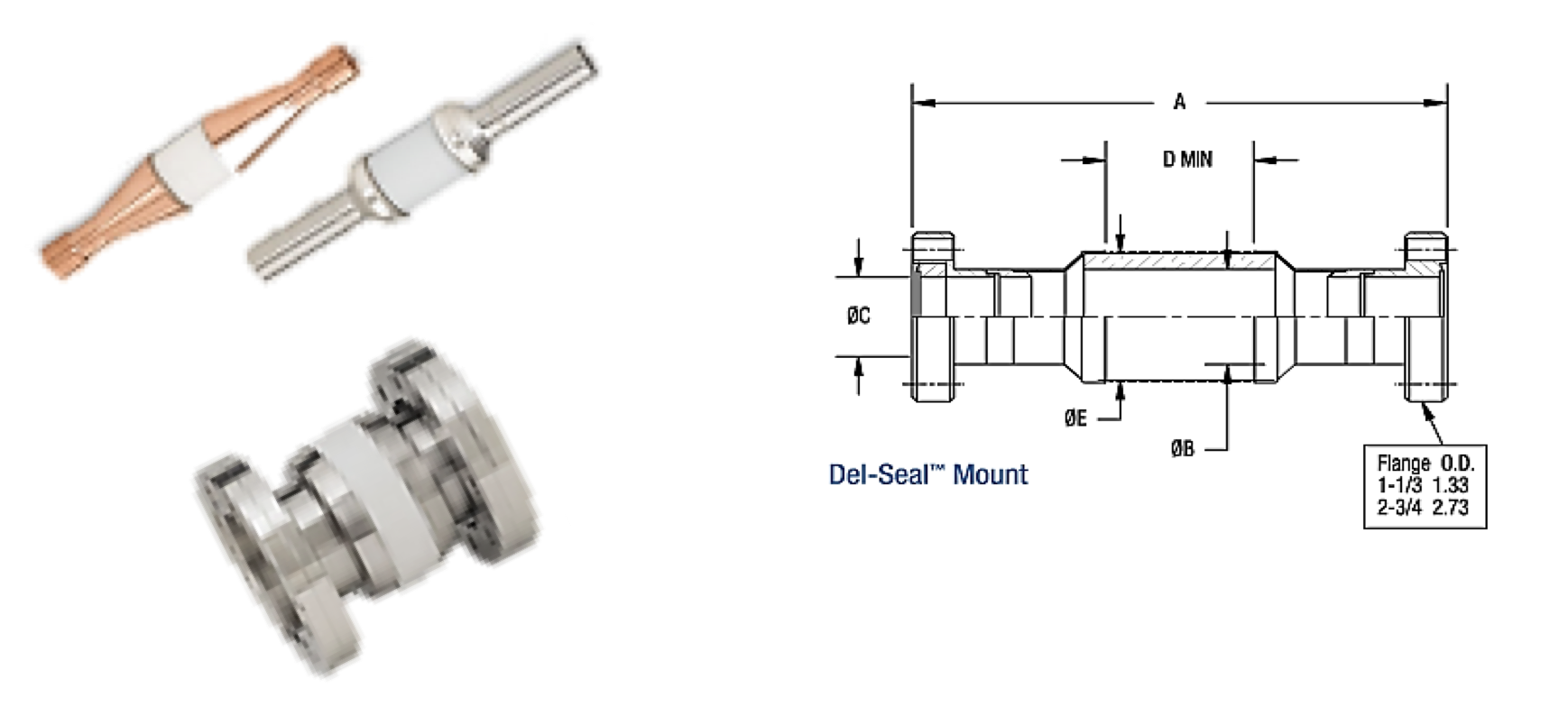 Liquid Break is used to transmit coolant fluid to provide an electrical break in the transmission line. When external part of the chamber is isolated from ground, yet needs a cryogenic or water supply, small diameter ceramic-metal Break is used (mounted externally to the chamber)
Temperature range:   -200 C to 450 C
Thermal gradients of 25 C per minute must be observed with these products.

Glass in place of ceramic is available upon request.
Please submit an inquiry. Drawings and specification available upon request.