Heater Blanket
Chemical resistance, suitable for moisture and abusive environments, rapid heat-up, steady temperature maintenance, uniform heat distribution, and cost effective!
Technology:
Evenly heat distribution
Patented Ground heating element
Built in controlling with adjustable temperature
Built in High/Low limit alarm thermostat
Clean room compatible material
Multi-stand wire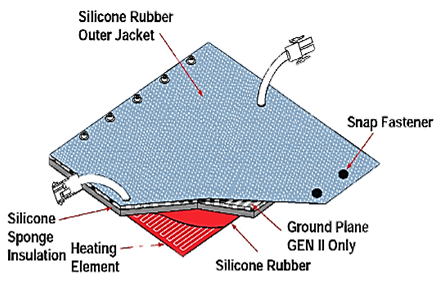 High Temperature System: Custom design to guarantee correct amount of insulation, energy efficient, and touch safe.
Features:
Temperature range: Up to 300 degree Celsius for class 10 clean room/ Up to 593 degree Celsius for class 100 clean room
All system components heated and insulated including fittings
Diameters as small as 1/4″
Uniform temperature throughout entire wire
Patented grounded heating element
Built in contrilling with High/Low limit alarm thermostat
120-600 VAC or DC, single or three phase, 50 or 60Hz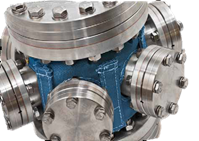 Applications: Gas lines, Exhaust lines, Forelines, Abatement, Valve, Tanks, Drums, Vessels, Bake-out, Analytical equipment, Emission testing, Fluid delivery test
High Temperature Systems: Custom pump line heating system to reduce build up of solids in LPCVD, PECVD, and metal etch vacuum piping systems. It helps reduce particle generation and eliminate unscheduled maintenance downtime and improving the consistency of yield.
Features:
Compliant with global guidelines including UL, CF, NEC, and SEMI-S2-93
Even heating up to 150 degree Celsius to eliminate cold spots
System combines both standard and custom lines
Precision electric temperature controllers and software
Adjustable temperature
Reinforced silicone rubber fabric, 1/4″ and 1/2″ thick
Standard voltage 120 to 208 VAC
Heaters inter connectable up to 15A circuit

Applications:
LPVCD: Silicone nitride, Titanium nitride
Metal etch: Aluminum , Tungsten, Copper
CVD: Tungsten,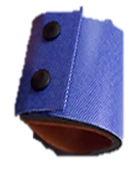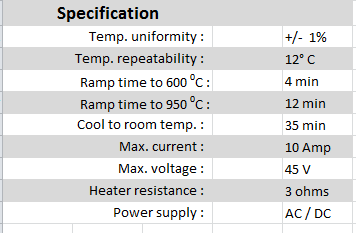 Sample Heater

Features and Benefits:

UHV compatible
Oxygen compatible
RF/DC biasing
Max. temperature of 950 degree Celsius
Unprecedented temperature uniformity

Applications:
Substrate heating (PVD, MOCVD, ECR)
Laser ablation
Ion Beam Deposition
Variable temperature close-loop control